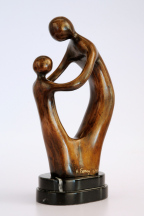 My inspiration is the human figure: I am fascinated by exploring the shapes, spaces and curves formed by figures in various poses.
All of my ceramics are hand-built and therefore each piece is individual. I can never produce the same shape or the same glaze exactly, and I do not use a potter's wheel. I use matt glazes and therefore most of my work is fired to stoneware temperatures: at these high temperatures the glazes become much more subtle and interesting in colour and, in my opinion, more suitable for the type of form I create. This is also the reason why I turned to bronze: the variations in colour enhance the form and create a more permanent sculpture.
My bronzes are created from my biscuit-fired ceramic figures, and only 12 of each design are cast. A fibreglass mould is first produced from the ceramic figure, and the bronzes are then created using the lost-wax method. I use different colours in the final stage to produce variations in the finished sculptures' tones.
A collection of photographs of my work, entitled "Shapes, Spaces and Curves" is available to purchase on Photobox.
I am a member of the Crafts Council, the UK's development agency for contemporary crafts, and have exhibited my sculptures in the galleries listed below. Galleries currently selling Hazel Feeney Ceramics and Bronzes are highlighted*, and a link to their website is provided.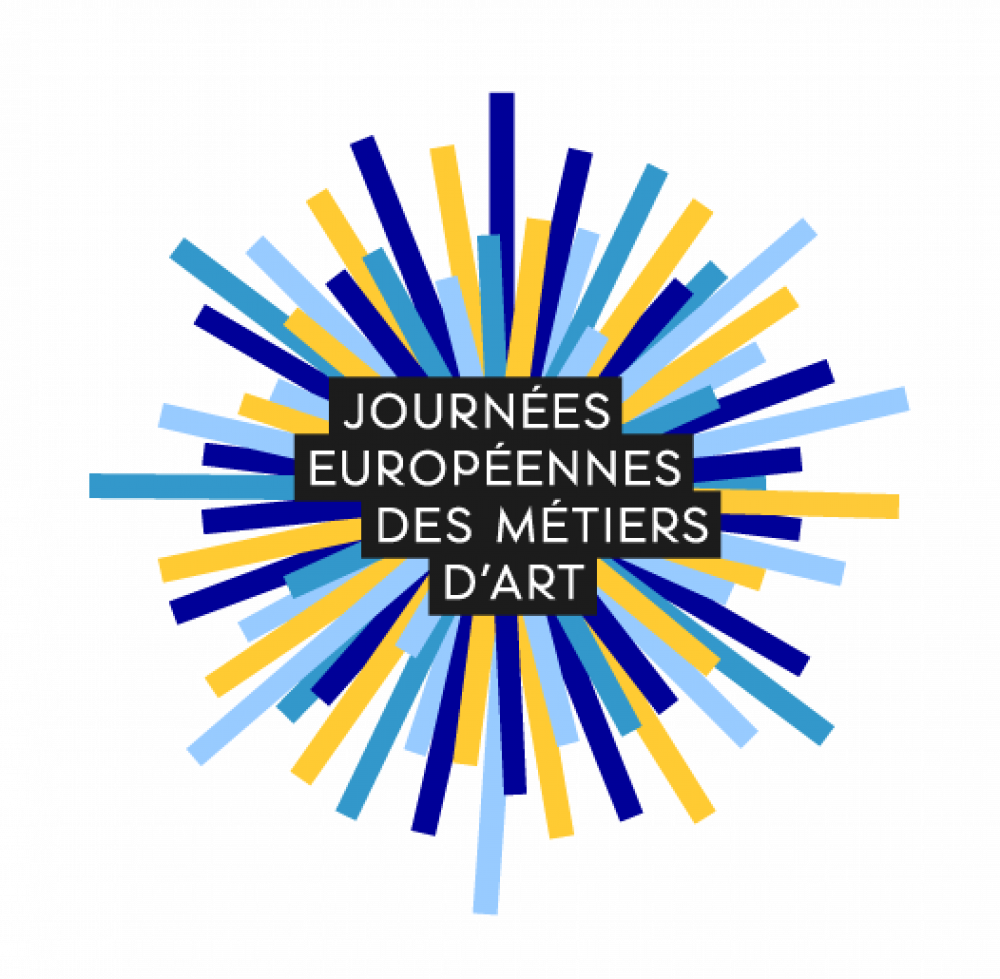 Art Fair, Mexico City
Berkeley Square Gallery, London
Billingham Art Gallery, Teesside
Boot Shop Gallery, Bristol
Les Galeries de Saint Germain, St. Germain en Laye, Paris, France
Grape Lane Gallery, York
Hatton Gallery, Newcastle
Hope Chest Gallery, Sheffield
I-Ching Arts Centre, Taipei, Taiwan
Middlesbrough Art Gallery, Teesside
Oscar Raymond Gallery, Bolton
Peabody's Gallery, Nottingham
Portfolio, Yarm, Teesside
Pottery Lovers, Taipei, Taiwan
Pyramid Gallery, York
Syreford Gallery, Cheltenham
The Ginger Gallery, Bristol
La Salle des Expositions, Châteaubernard, Cognac (3-16 November 2011)
11eme Salon International de Peinture et Sculpture de Nantes (11 - 20 November 2011)
La Galerie Thuillier, 13 Rue des Thorigny, 75003 Paris (6-19 January 2012)
Journées Européennes des Métiers d'Art 2013, 2 Rue du Fief Gourmand, Chambon Bourg (5 - 7 April 2013)
Journées Européennes des Métiers d'Art 2014, 2 Rue du Fief Gourmand, Chambon Bourg (4 - 6 April 2014)
Journées Européennes des Métiers d'Art 2018, Cargo Bleu, St Savinien sur Charente (6 - 8 April 2018)
The Lovers' Lights Gallery, Twickenham (May, June and July 2013)
Le Salon des Arts Plastiques de La Rochelle, Cloître des Ursulines, 4 rue DuPaty, La Rochelle (25 May - 8 June 2013)
Journees Européennes du Patrimoine, 4 Rue DuPaty, La Rochelle (15 - 16 September 2013)
Cargo Bleu, St Savinien Sur Charente (31 March - 30 May 2018)
Temple de Chauray, near Niort (19 - 21 May 2018)
Hall Mendès-France, Saintes (28 - 30 September 2018)
Hall Mendès-France, Saintes

*

(27 - 29 September 2019)
This site was designed and developed by Stephen Feeney.
All photography courtesy of Jose Luis Santa Cruz (email: santacruzj[at]asf[dot]edu[dot]mx) and Roger Shufflebottom (email: rshuff[at]tiscali[dot]co[dot]uk).